Strikeouts are continuing to go up. In 2016, batters struck out 21.1% of the time. It was 21.6% in 2017, and 22.3% in 2018, and now 23.2% in 2019, which would again be a new record.
However, while looking at the leaderboards, it appeared to me that there were some quite spectacular K-rate improvers this year, most notably Matt Chapman and Cody Bellinger. This leads to two questions:
1. Is there an increase in players improving their strikeout rate?
2. Do those improvements stick?
I looked at guys who improved at least five points in strikeout rate in April 2019 vs. 2018.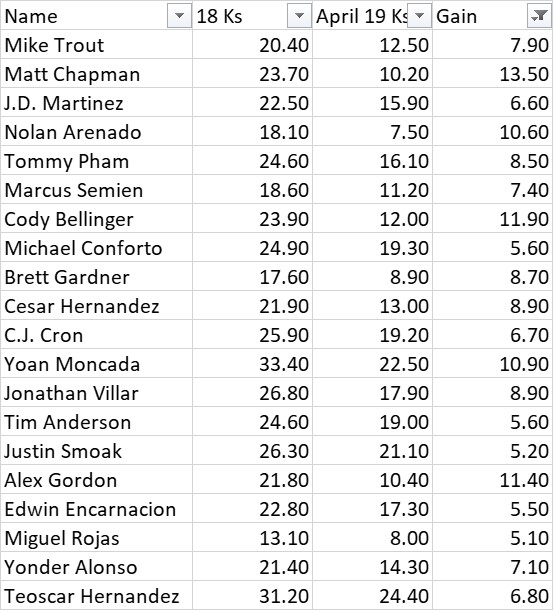 There have been 20 hitters that have improved five or more points, with five guys improving by more than 10. Read the rest of this entry »