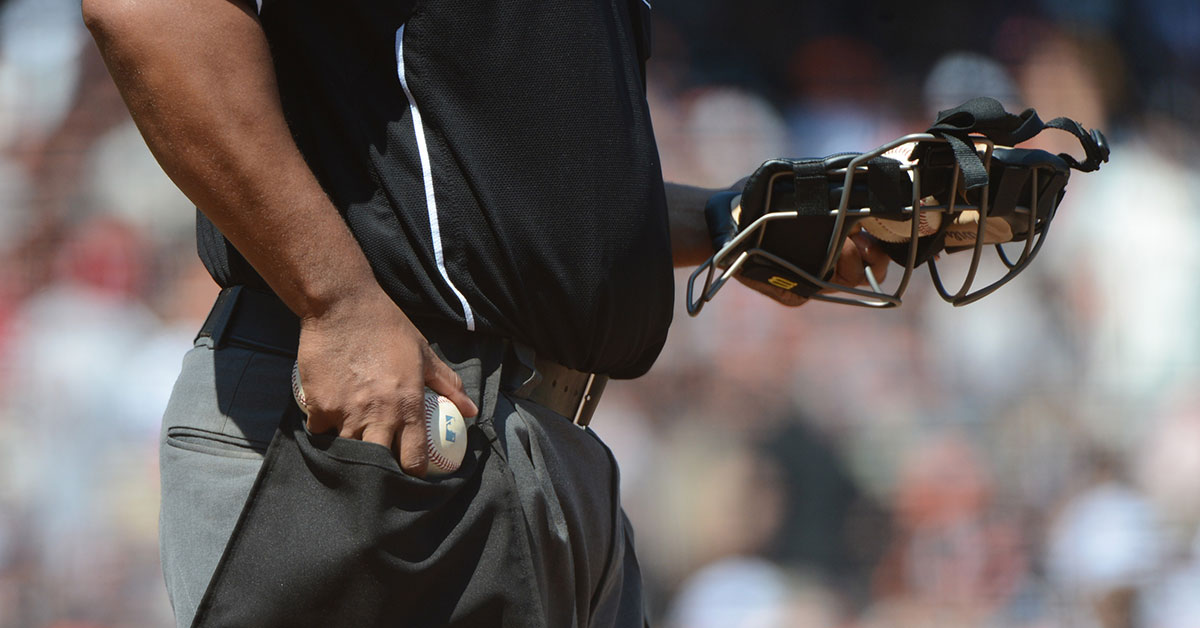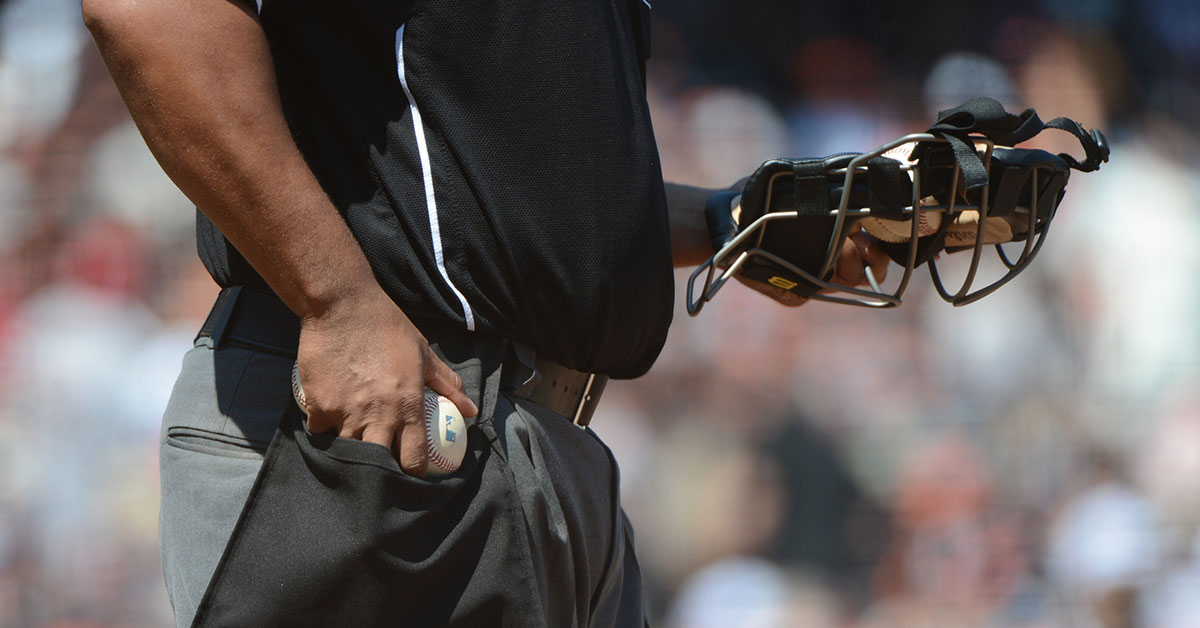 July 11, 1923, was a sunny, seasonal day in Philadelphia. As National League umpires, Ernie Quiqley and Cy Pfirman were accustomed to living out of a suitcase and spending nights and game days in Philadelphia, Brooklyn, Manhattan, Boston, Pittsburgh, Cincinnati, Chicago, and St. Louis. Quigley had been at this for more than a decade, starting his NL career in 1913; the first of the day's games was the 146th that he'd umpired in Philadelphia. And while it was only Pfirman's second season, he'd already worked 24 Phillies home games. On this day they were going to work a doubleheader, which was unusual but not extraordinary for a Wednesday, as the Cincinnati Reds were in town to play their regularly scheduled game followed by a makeup of the May 15th tilt that had been rained out.
The two umpires had been paired up since the season started on April 17th, having worked 70 games together over the first 85 days. As the more veteran member, Quigley was clearly the "chief." Of those 70 games, he had been the home plate umpire in 68, even presiding over the plate in both ends of five doubleheaders. That's how it had worked with Major League umpires since professional baseball started. In the early days, a single umpire worked most games. 1909 was the first NL season that had more games worked with two umpires than one, 442 games to 179. By 1910, the single-ump game had nearly been eliminated altogether, with less than 10 such games every year. Most of those rare solo games were necessitated by travel constraints — it was hard to get a person from far-flung St. Louis after a game to the east coast for another game the next day. Prior to 1923, there hadn't been a game worked by only one umpire since 1917. In fact, the NL had begun incorporating three umpires into games occasionally in 1917.
In 1923, 14 umpires covered all of the National League's games. Five of those 14 were only brought in to cover short absences, each working fewer than 30 games. With eight teams in the league, there were four games being played on most days. For much of the season, there was a regular rotation of nine umpires, with four crews of two and an "extra" ump to act as a floater, sometimes switching crews to provide backup in case of illness or travel issues, but mostly serving as the third person on a crew.
As gametime neared in the Baker Bowl, the Phillies' home park since 1903, the umpires took their customary positions, Quigley behind home plate and Pfirman outside the first-base line to work the bases, in front of the two teams and the 4,454 fans in attendance. These were big games for the Reds. They'd won 23 of their past 30 games; but, even so, they could barely keep pace with the league-leading and defending World Series champion New York Giants. For the Phillies, there were very few big games in 1923. They had fallen to the bottom of the standings by mid-May and were already 27.5 games out of first.
Whitey Glazner started the game for the Phillies and made quick work of the Reds in the top of the first. He got a groundout from George Burns and fly outs from Jake Daubert and Sam Bohne. The Phils managed a leadoff double from Johnny Mokan off of Reds starter Eppa Rixey. But Rixey held them scoreless by inducing three consecutive popouts, the first two in foul ground to first baseman Daubert, from Cy Williams and Cliff Lee, and the last by Cotton Tierney to second baseman Lew Fonseca.
The Reds' offense got going in the top of the second. They started with back-to-back singles off Glazner by Edd Roush and Pat Duncan, giving them runners on the corners with none out. Fonseca popped out to shortstop Heinie Sand for the first out. Reds' catcher Ivey Wingo brought home Roush with a double to center. With runners on second and third and only one out, the Reds were in business when shortstop Jimmy "Ike" Caveney came to the plate. Caveney, a shortstop in his second year, was having a solid season with the bat for a defense-first middle infielder.
Caveney fouled off a pitch from Glazner that hit umpire Quigley in the head. I'll let the Cincinnati Enquirer take up the narrative from there:
No one knows exactly how it happened, but the umpire must have turned his head slightly toward the right as Caveney swung at the ball, which caromed off his bat and hit Quigley a fearful blow just back of the left ear.

The blow was so hard that the ball bounded up against the screen in front of the press box on the upper deck after glancing off the umpire's head. Quigley's knees wobbled under him and he staggered back three or four steps and then fell to the ground on his back, unconscious. The players of both teams rushed to his assistance and saw at once that he was in a serious condition.

First aid measures failed to revive him, so five of the athletes, headed by Adolfo Luque, picked up the prostrate form and carried it across the field to the clubhouse in deep center, where a physician was summoned, who ordered Quigley's removal to a hospital at once.

The Cincinnati Enquirer, July 12, 1923, page 11
Baseballs are hard. They're hard now and they were hard back in 1923. This was less than three years from a pitched ball killing a player, Ray Chapman, in a major league game. No doubt that was on the players' minds when they rushed to assist Quigley.
All the participants in the game knew Quigley was seriously hurt; but, just as the game in 1920 in which Chapman was hit, the game resumed. Again from the Cincinnati Enquirer:
Umpire Pfirman donned the mask and chest protector and worked through 17 innings unassisted and with good success.

The Cincinnati Enquirer, July 12, 1923, page 11
The eventual 6-2 Reds' win in the first game went in the books reflecting two umpires. The second game, a Reds' 9-6 victory, however, has gone down in history as the last major league game ever umpired by one man.
It sounds like it was a concerning night for Quigley. One more time from the Enquirer:
The umpire was unconscious for nearly an hour and recovered only partially after reaching the hospital. At a late hour tonight the physicians in charge said they believed him to be suffering only from a concussion, and held out hope that the skull was not fractured.

The Cincinnati Enquirer, July 12, 1923, page 11
To end the suspense, Quigley recovered fully and returned to umpiring.
The National League was able to act quickly and adjust their umpiring rotation. The "extra" umpire, Bill Finneran, made the trek from Brooklyn, where he was working a series with Barry McCormick and Hank O'Day, to Philadelphia to join Pfirman for the rest of the Phillies/Reds series on July 13th and 14th. The pair then switched places with McCormick and O'Day, with the Pfirman pair working Brooklyn's series with Pittsburgh and the McCormick crew in Philadelphia for the Phillies' series against St. Louis.
It's hard to say anything nice about the people running Major League Baseball at the time, headed by commissioner Kenesaw Landis. After all, these are the men who, if they didn't establish or formalize it, certainly cemented the color line in baseball, banning men of color from playing. That said, you have to acknowledge their ability to establish and implement an contingency plan for umpires — something we mostly consider a feature of modern organizations. Having witnessed the Great War and an epidemic, then struggling to overcome the Black Sox scandal that rocked their sport, they seemed to have learned a lesson of preparedness and set about cleaning up baseball.
Part of restoring the game's tarnished image was making sure the games were played fairly. One of the ways they did this was by adding more umpires to the contests and organizing an umpiring rotation, complete with a plan to fill in any gaps. By 1925, there were more NL games worked by three-man umpiring crews than two, although that stalled slightly during the Depression years of 1932-1934. By the end of World War II, there were more games being worked by four umpires than two. In 1952 and thereafter, 90% of major league games were run by four-man umpiring crews. The last time a National League game was umpired by only two was in 1959.
As for Ernie Quigley, he took almost a month to recover from his head injury. He returned on August 8th, joining Pfirman and Finneran in St. Louis for their series against the New York Giants. Pfirman and Finneran alternated home plate duties for those five games. The trio then traveled to Philadelphia for a five-game series between the Phillies and the Pittsburgh Pirates. What must Quigley have been feeling as he put on his chest protector and facemask on August 15th and called, "Play Ball!" in the same stadium where his last home plate assignment had nearly killed him? In any case, he was back in the saddle. He was the home plate umpire for three straight games and four of the five in that series.
On August 20th, Finneran joined Bob Hart and Charlie Moran in New York. Quigley and Pfirman were back working as a pair. They did that for 16 games over the next 16 days. Quigley resumed his chief status, working home plate in 14 of those games. After 1923 though, things changed for all the umpires, with the league spreading the home plate duties more evenly.
Pfirman continued umpiring through 1936, never working fewer than 35% of his assignments behind the plate. His career spanned 2,242 games, with 800 as the home plate umpire, but only one as the sole arbiter. He worked the 1934 All Star Game, splitting home plate duties, in addition to working the World Series, a great umpiring honor, in 1928, 1933, and 1936.
Ernie Quigley umpired games until 1938. From 1924 forward, he never worked home plate more than 46% of his games in a season. He umpired home plate 1,513 times in his career, out of 3,353 total games. He worked the World Series in three different decades, earning those assignments in 1916, 1919, 1921, 1924, 1927, and 1935.
This piece originally ran on my blog, where you can find more of my writing. Information provided by Retrosheet and Newspapers.com
.