[Editor's note: I mentioned to my father that I run the Community Blog and that anyone can write in, and he decided to submit a piece. This is a reminder that you or anyone you know may send us words.]
In 1960, I was a 10-year-old baseball fanatic. For me, live baseball consisted of the Triple-A Seattle Rainiers, and access to major league baseball meant getting your chores done in time to get to watch Pee Wee Reese and Dizzy Dean preach the baseball gospel on the game of the week every Saturday (and if you were living right, sometimes on Sunday). That summer I was lucky enough to get to fly back to Kalamazoo, Michigan, and spend a week with my grandparents. I was transported to a world where if the Tigers had a baseball game on Tuesday, then major league baseball was on the television on Tuesday! Long live Ernie Harwell!
The big buzz that summer was who got the short end of the stick in the big trade when the Tigers sent Harvey Kuenn to Cleveland for Rocky Colavito. Free agency was still a long ways in the future so trades were infrequent, and dealing away the league-leader in average, hits, and doubles (Kuenn) for the leader in homers (Colavito) was a big deal.
Being a young Tigers fan, it was easy to become a life-long Yankee-hater. The Tigers would finish the year 12 games under .500 and 26 games behind New York. From the year of my birth until the year of my 14th birthday, the Yankees were the American League champs every season but two. Back then there were no playoffs, which meant the AL and NL regular-season champs met in the World Series, and the only question at the start of the year was who was going to face the Yankees.
Considering my lack of regular baseball access, I only knew the names of NL teams. I did not have a favorite, but that was about to change.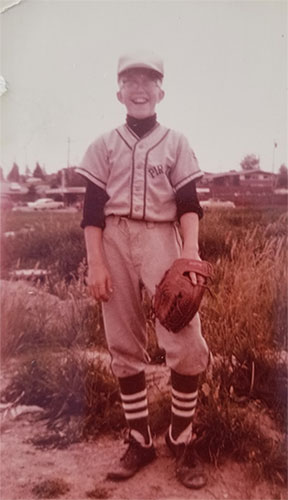 They only played World Series games during the day back then. Can you imagine the World Series being played today on a weekday afternoon? My parents gave me a small white portable Panasonic radio to take to school with me. I could not listen during class of course, but I was luckily one of a couple students with the job of "milk monitor." During lunch hour, I was tasked with reporting to the school cafeteria and loading up a nutting truck with individual milk cartons for distribution to the different classrooms.
On Thursday, October 13, 1960, 10-year-old me was absolutely lollygaggin' like there was no tomorrow while delivering milk around my school, listening to that radio right up against my ear as I rooted for the Pittsburgh Pirates as they took on the New York Yankees in Game 7 following a 10:00 am local start time. And you can imagine the crazy screaming and hollering and some-kind-of-excuse-for-dancing I did when Bill Mazeroski hit a walk-off home run in the bottom of the ninth inning.
All I could think after that moment is, "Any team that can do that to the Yankees is worth rooting for forever!" Thus I became a lifelong Pirates fan in the National League, and to this day a framed Mazeroski poster hangs on my wall as a gift from my son.