Baseball, more than any other major team sport, has the reputation for having the least athletic athletes. Jose Molina is obligated to, at times, sprint. Jorge de la Rosa must swing a baseball bat. David Ortiz sometimes has to play in the field. Having skills like catcher defense, pitching, and hitting with power will earn you playing time, and many players have such elite strengths that it's worth it just to deal with those weaknesses. So many of baseball's skills are unrelated that players have to spend a lot of time doing things they aren't good at, at least relative to other MLB talent. A good way to make anyone look unathletic is to make them perform a long list of skills that have little to do with one another and compare them to the best in the world at those tasks.
I wanted to assemble a list of players who experienced something like this phenomenon the most frequently. Essentially, I wanted to see what players' strengths and weaknesses were the farthest apart. To determine those players whose skills varied the most between themselves, I gathered what I consider to be the six stats that best describe what a player's strengths and weaknesses are. BABIP and K% for contact, BB% for discipline, ISO for power, and Fielding and Baserunning values. I then gathered stats from 2011-2014 to better control for less reliable fielding metrics, assigned each player's stats a percentile rank, and calculated the standard deviation of those six stats for each player.
For instance, Mike Trout's attributes look like this: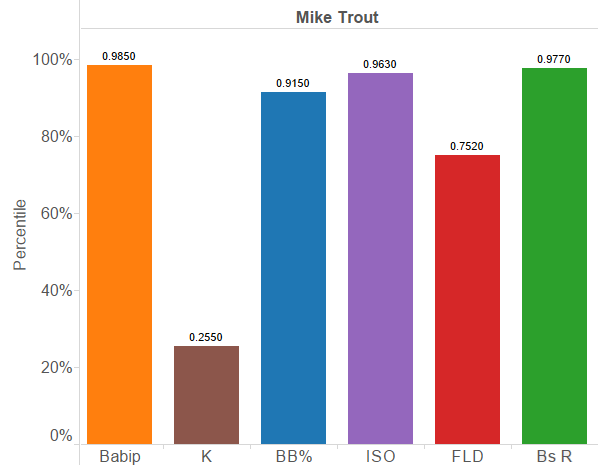 His strikeout rate has been higher than MLB average, but he is otherwise an exceptionally well rounded player, as we know.
The most evenly talented player in baseball has been Kyle Seager, who is almost in the middle third at every stat.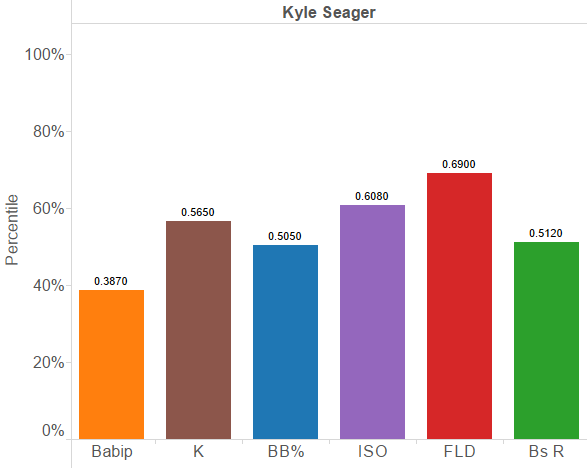 Many players have much more severe strengths and weaknesses. Here are the 10 players whose stats show the greatest variation from one another.
10. Dexter Fowler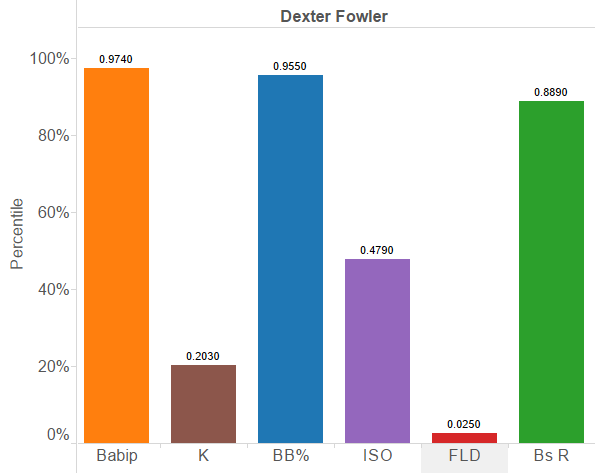 9. Ichiro Suzuki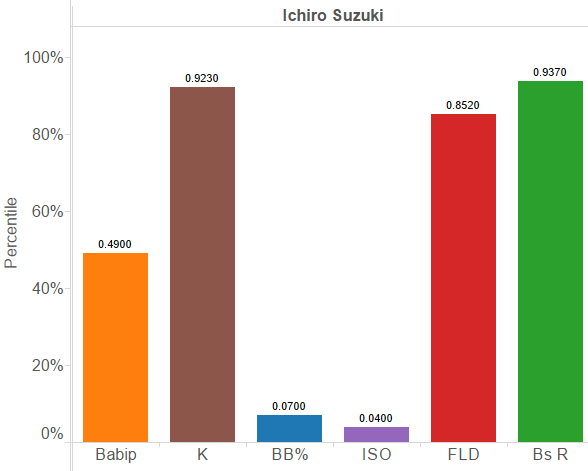 8. Jose Altuve
7. Curtis Granderson
6. Mark Reynolds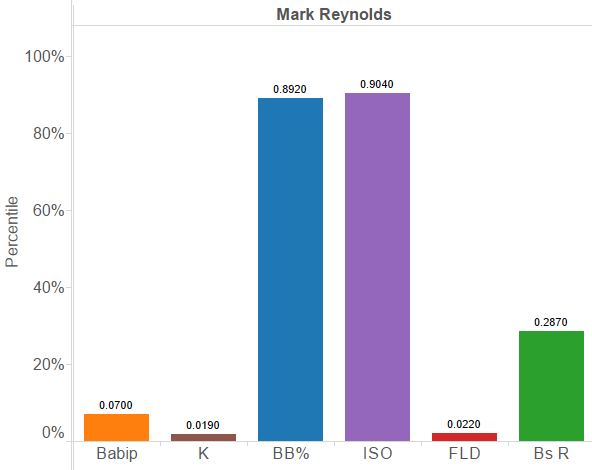 5. Giancarlo Stanton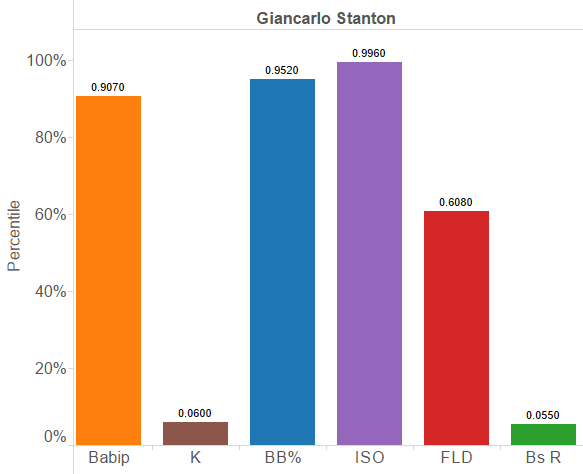 4. Miguel Cabrera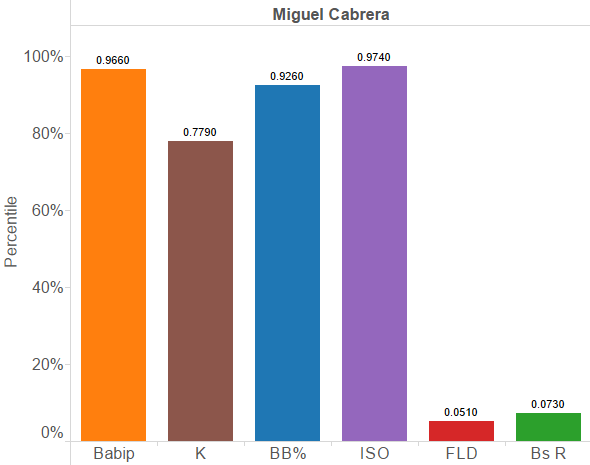 3. Darwin Barney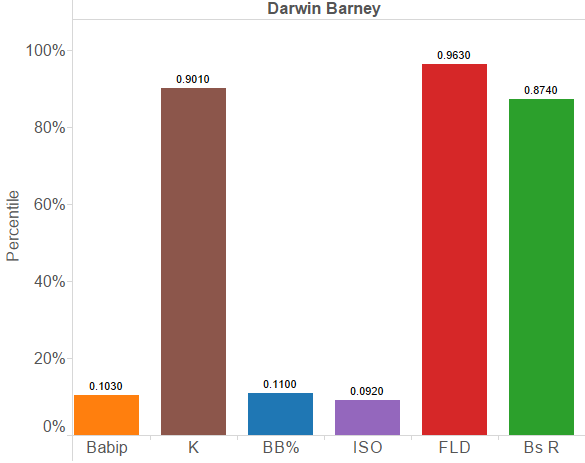 2. Adam Dunn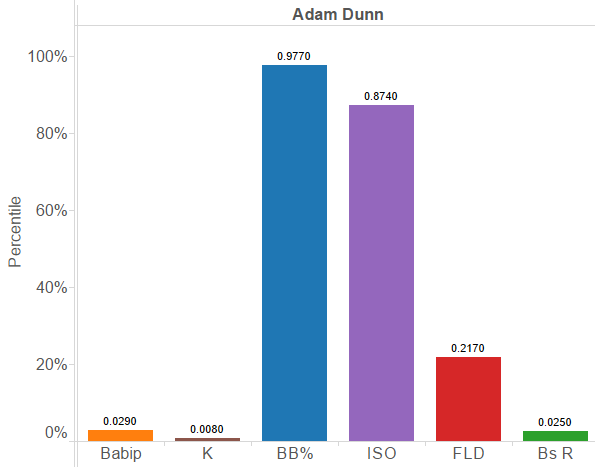 1. Ben Revere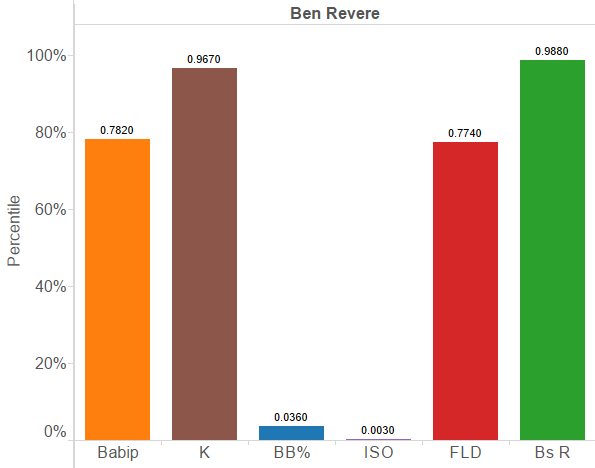 The whole list is fun to look through and play around with, so feel free to click here and look through all the qualifying players.